During their 11th General Assembly last week in Ljubljana, Slovenia, the Council of Occupational Therapists in European Countries (COTEC) voted on members of their committee, electing Physiopedia's Yara Peterko as the new Vice President.
As the European organisation for occupational therapists, COTEC is a regional group of the World Federation of Occupational Therapists (WFOT) and represents 33 European Occupational Therapy Associations and more than 205,000 occupational therapists in the European region. Strategic direction of COTEC follows its values of creating meaningful connections, empowering its member organisations, promoting impact for occupational therapy and inspiring a wealth of future possibilities for occupational therapy, and is led by its executive committee. This year we are thrilled to announce that Yara Peterko has been elected as the new Vice President.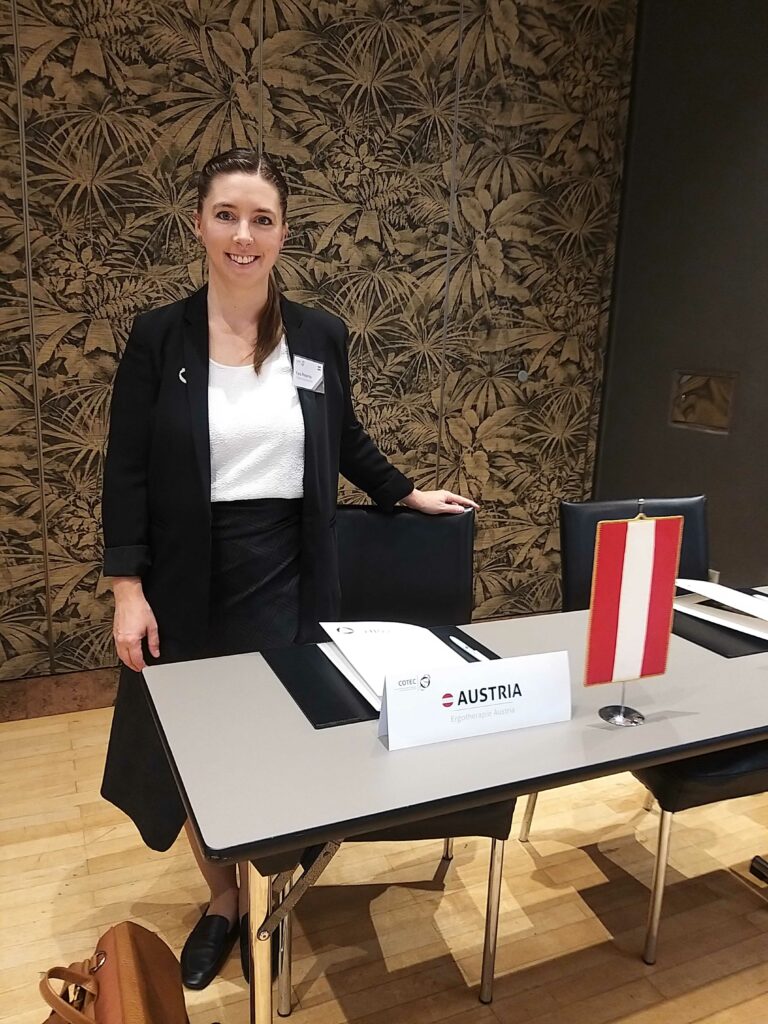 As part of our Physiopedia mission to advocate for knowledge sharing for all rehabilitation professions, Physiopedia has expanded the team to reflect a variety of rehabilitation professions. Yara joined us at the beginning of 2022 and has been working alongside others on the team to bring an interprofessional perspective to all that we do. Her background as an occupational therapist along with her experience as a Board Member of Ergotherapie Austria (the Austrian occupational therapy association) and WFOT Delegate have been underpinned by her motivation for international connection and collaboration. Her specific role at Physiopedia involves developing resources for and supporting international professional organisations in strengthening professionalisation and regulation related strategies in order to strengthen rehabilitation in health systems around the world. 
"As my family has a diverse european background and I have moved countries several times I can not say where I am from, but I know what I am – an occupational therapist. After leaving Austria I really wanted to keep supporting the Profession, so joining the COTEC board was an exciting next step for me."
Yara's ability to collaborate with international partners to strengthen professional associations will be a huge asset to COTEC, where she hopes to promote the voice of occupational therapists and help to shape the future of the profession. With her new role she will be very well placed to continue to advocate for occupational therapy services in European countries and we are thrilled to congratulate Yara in her new role.