Knee pain is a common complaint among exercisers and non-exercisers alike. So often the actual cause of the knee pain is actually a muscle imbalance elsewhere. Weakness in the hip musculature, particularly the deep hip external rotators muscles, is a common contributing factor for knee pain.
In the following videos, I demonstrate different exercises designed to specifically strengthen your hip and lower leg in order to address muscles imbalances common with knee pain. Addressing these muscle imbalances can lead to the permanent resolution of your knee pain and symptoms.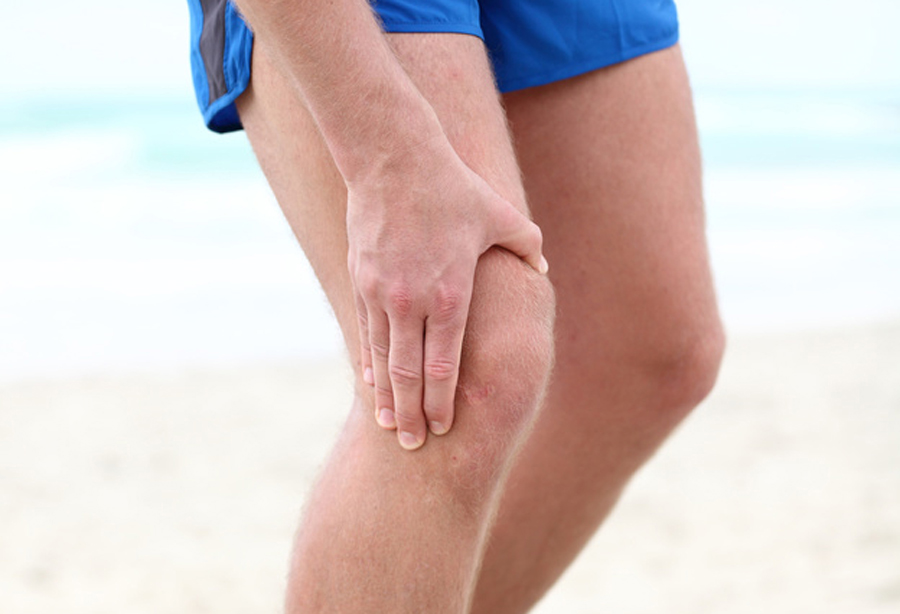 My Top 3 Videos to Self-Treat Knee Pain:
The Clamshell: A "go to" Exercise for Treating Foot, Hip, and Knee Pain – The clamshell exercise is a commonly prescribed exercise designed to target the hip abductors and hip external rotators. However, this exercise is often performed incorrectly or ineffectively. In this video, I demonstrate my preferred method of performing the clamshell exercise in order to insure optimal effectiveness.
How to Use the Clamshell Hip Exercise to Treat Knee Pain – Knee pain is the most common running related injury. The root cause of many of the most common knee related issues is hip weakness. One of the best ways to treat many common running aches and pains is to focus on strengthening these muscles which include the gluteus medius, the tensor fascia latae, and the other deep hip rotators. In this video, I demonstrate how to perform the clamshell exercise. It's an excellent non-weight bearing exercise to work on hip rotator strength which will directly affect knee stability.
A Barbell Knee Stability Exercise for Runners – In this video, I demonstrate how to perform an advanced exercise known as the clock or star drill. It's an excellent exercise to work on knee stability and balance while specifically focusing on quadriceps and hip strength.
If you're interested in more thorough guide on how to self-treat knee pain, check out the Resilient Runner Program. This is the perfect guide to help you take control of your health and fitness as well as self-manage common aches, pains, and injuries. Even if you're not a runner, this program is appropriate for those who love to stay active and want to enjoy a healthy lifestyle.
If you have a question that you would like featured in an upcoming video or blog post, please comment below or submit your question to contact@thePhysicalTherapyAdvisor.com. In case you haven't already, be sure to subscribe to my e-mail list and YouTube channel as well as join our community on Facebook by liking The Physical Therapy Advisor!