It's early September and Jahvon Quinerly is on the phone from Memphis, where fall classes have just gotten started and he's still getting settled into his new place. It's the third and final stop on a six-year college journey for Quinerly, a point guard who's gotten used to excelling in transition.
"Coming from Tuscaloosa, where it's like a small college town, it's an adjustment," Quinerly says of his new home. "But I grew up in New Jersey, so I grew up around cities. I'm used to it."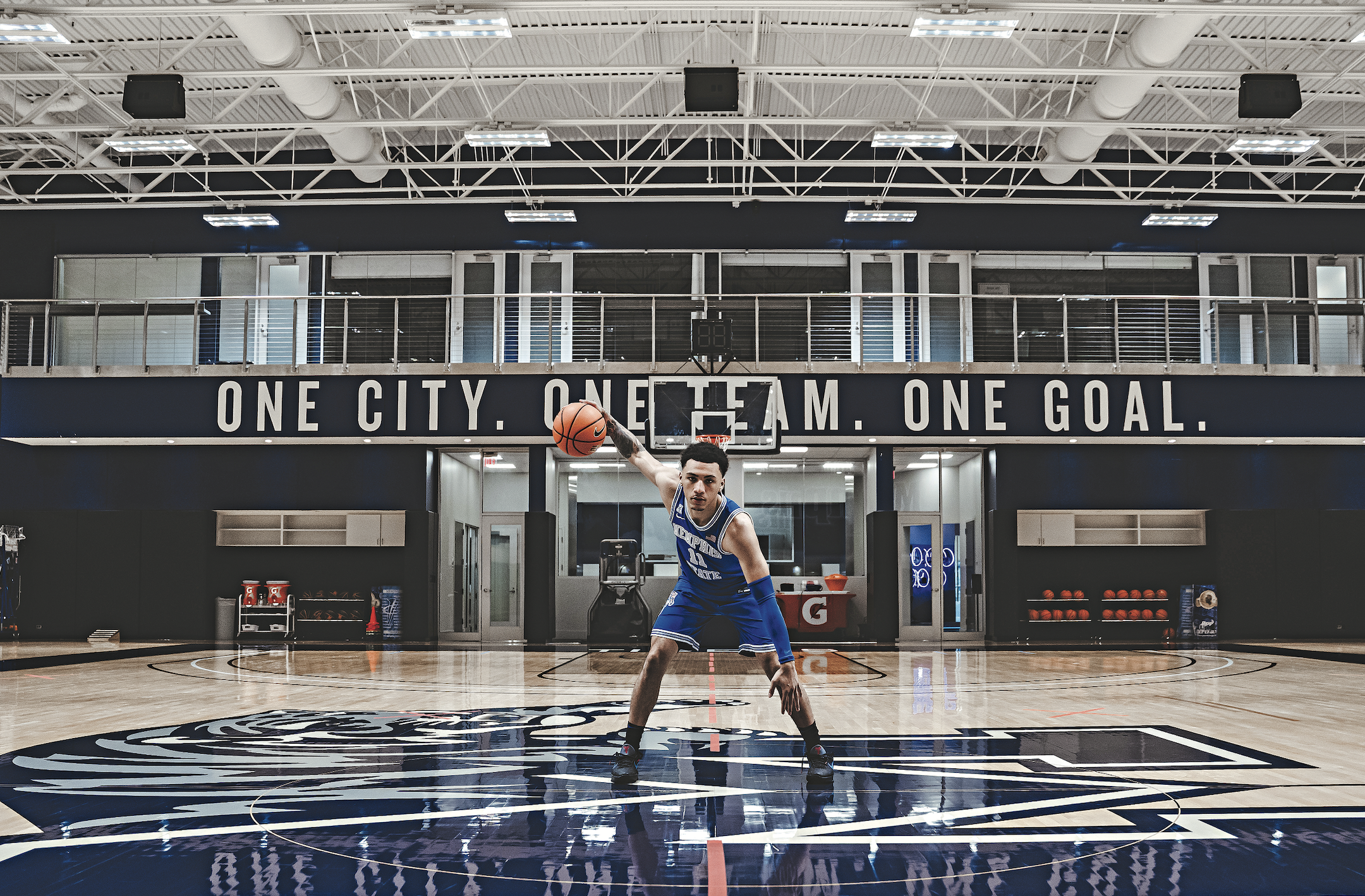 There are a few reasons why the 2018 McDonald's All-American will complete his college career with Coach Penny Hardaway and the Tigers after stints at Villanova and Alabama, but perhaps the simplest explanation can be found in the seismic changes that have altered college sports over the past few years. From the advent of the NIL era to loosened NCAA transfer rules to the granting of an additional year of eligibility for athletes whose careers were interrupted by Covid, the ability to relocate, and the incentives to do so, simply didn't exist the way they do now. Just know that Quinerly didn't begin his college hoops career planning to bounce around.
"I played for one high school for four years and one AAU team for four years—I was never a person who jumped from program to program," he says. "But college basketball has changed, and it's so common now, I feel like you shouldn't hold it against a player. I just feel like everybody has a different path."
Quinerly's path began in North Jersey, where he was a two-time Gatorade state POY at Hudson Catholic HS. (He also helped establish the legendary "Jelly Fam" with fellow NYC-area hoopers Isaiah Washington and Ja'Quaye James, a connection he says many younger fans still remember.) He finished his prep career as a consensus top-30 recruit and initially committed to Arizona but then swapped one Wildcat commitment for another, staying closer to home by signing with Villanova.
His time on the Main Line didn't work out as planned. Tasked with replacing national POY Jalen Brunson in leading Nova's NCAA title defense, the 6-1 Quinerly never really settled with the program; after struggling to produce during a freshman season in which he averaged less than 10 minutes per game, he announced his plans to transfer. Today's Quinerly can look back on that difficult first year of college ball with hard-earned perspective.
"I can say now, I didn't do enough homework coming out of high school," he says. "I learned so much from Coach [Jay] Wright, and he helped me grow as a man, but, obviously, I made the wrong decision going to Villanova. What I preach now to the younger generation of high school kids is, make sure you're going to the right school, that you'll be able to showcase what got you to that point instead of trying to change who you are."
Quinerly's search for the right school took him south to Tuscaloosa, where he signed with the Crimson Tide in the summer of 2019. After sitting out a year due to NCAA transfer rules, he suited up for the 2020 season opener and immediately reminded us why he'd earned all that attention in high school. He scored 18 points in his Bama debut, then went on to average 12.9 points, 3.2 assists and a team-high 43 percent from three over the course of that sophomore season, a run he capped with an SEC Tournament MOP performance to lift the Tide to their first conference tournament title since 1991.
He was even better as a junior, starting 27 of 30 games, going for 13.8 points and 4.2 assists per and helping Bama earn a No. 6 seed. Then, just minutes into that Tourney opener against Notre Dame, Quinerly went down holding his left knee. The diagnosis was a torn ACL. In the emotional aftermath, Quinerly made news with an Instagram post: "Never in a million years would I have thought this how my last college game was gonna play out."
The implication was clear: He would rehab, and then he would make his case for the NBA draft.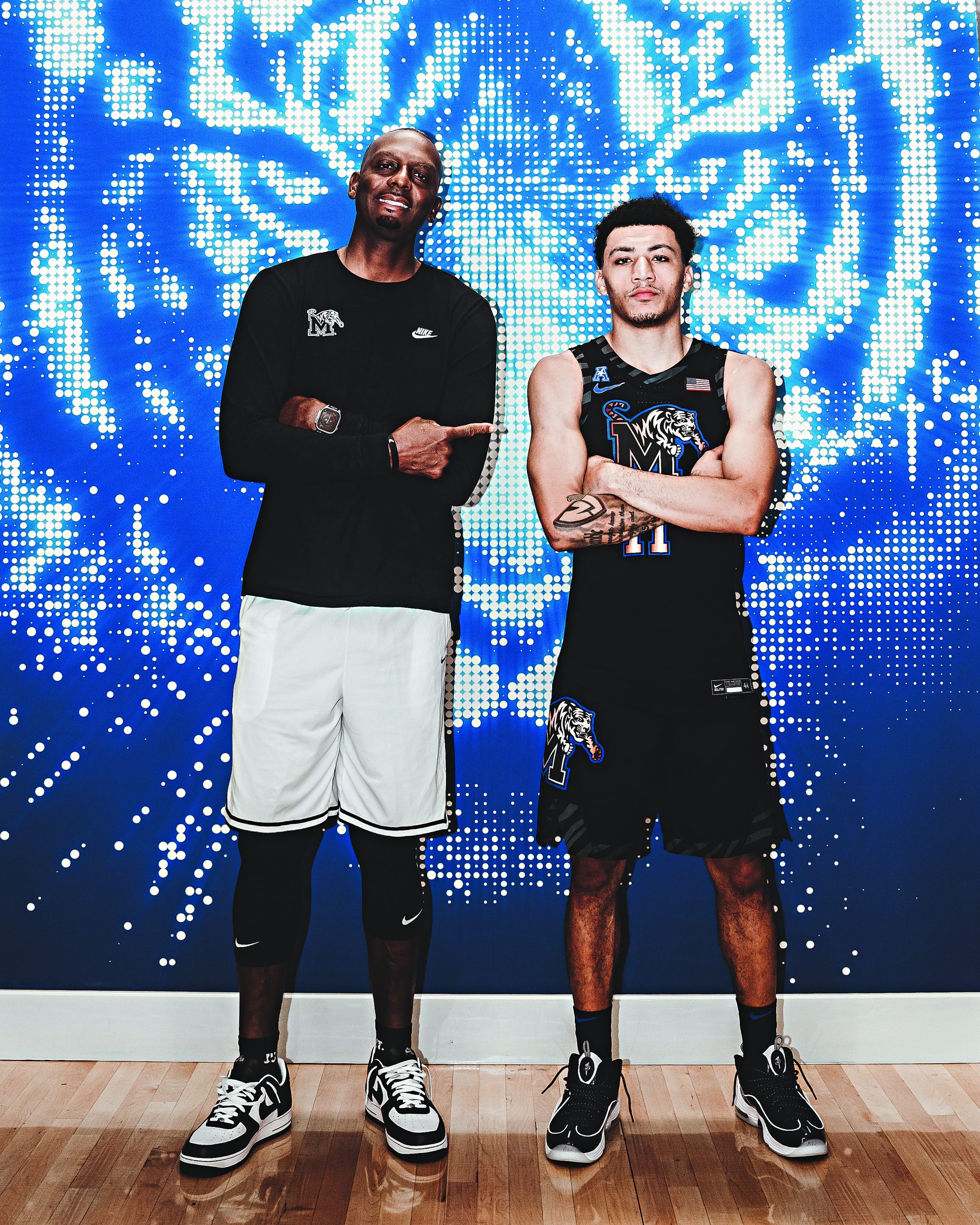 A month later, he got on Twitter and reversed course: "I'll keep it short and simple. I'm coming back. #RTR"
In retrospect, if you know where Quinerly's head and heart were in those moments, both announcements make perfect sense. "I tear my ACL six minutes into our tournament game, on the brightest stage—it's an athlete's worst nightmare," he says. "That year, I was dead set on entering the Draft, I already had an agent lined up, and then that happened." Knowing he would've had to pay for his own rehab if he'd left college then, Quinerly chose to come back to school and "work with one of the best trainers in the world and rehab at a grade-A facility."
Here he insists on shouting out Clarke Holter and Henry Barrera, Bama's trainer and strength coach, who "played a huge role in my recovery. They're the reason I was able to be back eight months later—it's just a testament to the work we put in. And then obviously last year went the way it went."
Last year went crazy. After missing the season's first two games as he eased back into game action after rehab, Quinerly went on to play in 35 contests for a dominant Tide team that won SEC regular-season and tournament titles and secured the No. 1 overall seed in the Big Dance. Quinerly's numbers weren't mind-blowing—he averaged 8.7 ppg and 3.6 apg—but his role coming off the bench was invaluable to Bama's run. His effort was recognized at season's end with the SEC Sixth Man of the Year award.
Then it was time for another decision, and this one was more of a surprise. Unlike his short stint at Nova, Quinerly didn't appear in need of a fresh start at Alabama, where he had excelled—"I left a great legacy there," he says—but he felt he needed one more season of college ball to feel fully comfortable on his repaired knee; he also says he was looking to "put myself in a situation where I'm a little bit uncomfortable, where I'm kinda on edge, because that's usually where I thrive."
And that's how he ended up at Memphis, where he hopes one last season with a new program and a new coach—this particular coach (Quinerly insists he's got nothing against Bama's Nate Oats)—can help him maximize his NBA readiness. And yes, it has a lot to do with the fact that this coach is one of the most dynamic and game-changing point guards in NBA history.
"Coach Penny was a monster, man," Quinerly says. "People just think I've seen highlights, but I grew up watching NBA Hardwood Classics, all those old games. From a skill standpoint, I feel like him and Mike were kind of neck and neck. Seeing how hands-on he is with his players, him being able to work me out…it feels like this is the right thing to do."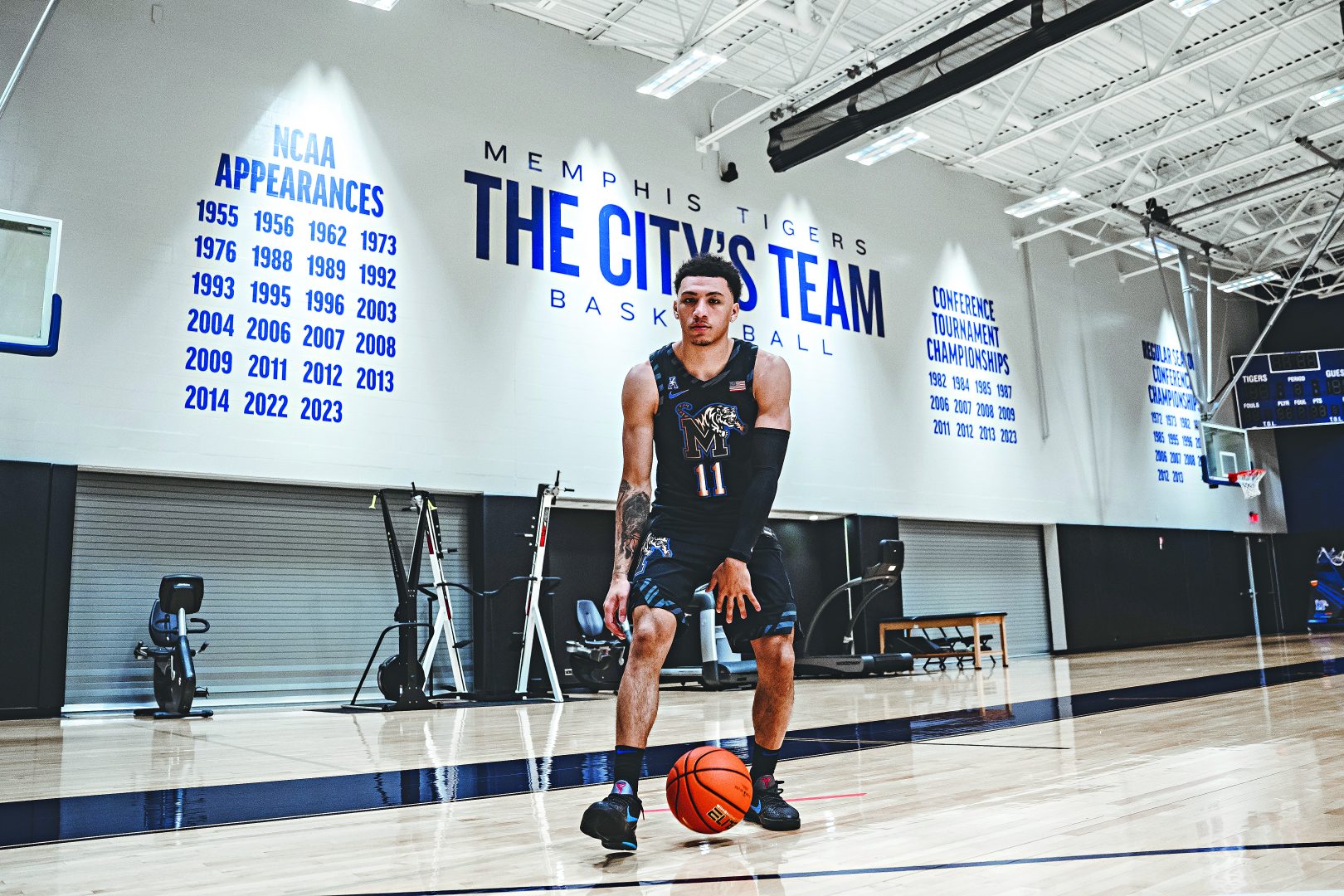 Hardaway believes Quinerly made the right decision—for himself, and for the Memphis program.
"When I look at him, I see leadership, I see hunger, I see determination," Penny says during a break in a late-summer round at a Memphis area golf course. "I think he understands that this being his fifth year, the things that have happened to him, this marriage can be really good."
Hardaway loves the versatility and experience Quinerly brings; he also knows his soon-to-be point guard can still get better. He wants Quinerly to talk more—"He's vocal," Penny says, "but he's not vocal enough for me"—and to improve his movement without the ball. But overall, Penny says, it's more about fine-tuning Quinerly's already impressive game: "He's a veteran. We're not trying to reinvent the wheel."
If it all works out—if he makes the most of his chance to lead an elite team at the college level—it wouldn't be shocking for a guy with Quinerly's résumé to be getting ready for his rookie NBA season this time next year. He's not taking it for granted; he knows his trajectory has given people reason to doubt.
He also knows it's within reach.
"I always tell people, everybody's journey is different," Quinerly says. "I probably should be playing professionally right now if I hadn't gotten hurt, but I wouldn't change it at all, because it's made me the man that I am. I've been able to come back numerous times from things average players probably wouldn't have come back from. I've taken a lot of criticism, and I've been able to kind of reinvent myself and keep my name relevant. That alone is a success story."
---
Photos by Zach Wall.